REALMS Aerie Peak Aman'Thul Area 52 Arthas Baelgun Barthilas Blackrock Bleeding Hollow Burning Legion Cenarius Dalaran Darkspear Earthen Ring Emerald Dream Frostmourne Garona Garrosh Hyjal Illidan Kel'Thuzad Kil'jaeden Korgath Lightbringer Mal'Ganis Moon Guard Proudmoore Ravenholdt Sargeras Saurfang Shattered Hand Stormrage Stormreaver Thrall Tichondrius Turalyon Wyrmrest Accord Zul'jin Aegwynn, Bonechewer, Daggerspine, Gurubashi, and Hakkar Agamaggan, Archimonde, Jaedenar, and The Underbog Aggramar and Fizzcrank Akama, Dragonmaw, and Mug'thol Alleria and Khadgar Alexstrasza and Terokkar Altar of Storms, Anetheron, Magtheridon, and Ysondre Alterac Mountains, Balnazzar, Gorgonnash, The Forgotten Coast, and Warsong Andorhal, Scilla, Ursin, and Zuluhed Antonidas and Uldum Anub'arak, Chromaggus, Crushridge, Garithos, Nathrezim, and Smolderthorn Anvilmar and Undermine Arathor and Drenden Argent Dawn and The Scryers Arygos and Llane Auchindoun, Cho'gall, and Laughing Skull Azgalor, Azshara, Destromath, and Thunderlord Azjol-Nerub and Khaz Modan Azuremyst and Staghelm Baelgun and Doomhammer Black Dragonflight, Gul'dan, and Skullcrusher Blackhand and Galakrond Blackwater Raiders and Shadow Council Blackwing Lair, Dethecus, Detheroc, Haomarush, Lethon, and Shadowmoon Bladefist and Kul Tiras Blade's Edge and Thunderhorn Blood Furnace, Mannoroth, and Nazjatar Bloodhoof and Duskwood Bloodscalp, Boulderfist, Dunemaul, Maiev, and Stonemaul Borean Tundra and Shadowsong Bronzebeard and Shandris Burning Blade, Lightning's Blade, and Onyxia Caelestrasz and Nagrand Cairne and Perenolde Cenarion Circle and Sisters of Elune Coilfang, Dark Iron, Dalvengyr, and Demon Soul Dawnbringer and Madoran Darrowmere and Windrunner Dath'Remar and Khaz'goroth Deathwing, Executus, Kalecgos, and Shattered Halls Dentarg and Whisperwind Detheroc and Shadowmoon Draenor and Echo Isles Dragonblight and Fenris Draka and Suramar Drak'Tharon, Firetree, Malorne, Rivendare, Spirestone, and Stormscale Drak'thul and Skywall Dreadmaul and Thaurissan Durotan and Ysera Eitrigg and Shu'halo Eldre'Thalas and Korialstrasz Elune and Gilneas Eonar and Velen Eredar, Gorefiend, Spinebreaker, and Wildhammer Exodar and Medivh Farstriders, Silver Hand, and Thorium Brotherhood Feathermoon and Scarlet Crusade Frostmane, Ner'zhul, and Tortheldrin Frostwolf and Vashj Ghostlands and Kael'thas Gnomeregan and Moonrunner Greymane and Tanaris Grizzly Hills and Lothar Gundrak and Jubei'Thos Hellscream and Zangarmarsh Hydraxis and Terenas Icecrown and Malygos Kargath and Norgannon Kilrogg and Winterhoof Kirin Tor, Sentinels, and Steamwheedle Cartel Lightninghoof, Maelstrom, and The Venture Co Malfurion and Trollbane Misha and Rexxar Mok'Nathal and Silvermoon Muradin and Nordrassil Nazgrel, Nesingwary, and Vek'nilash Quel'dorei and Sen'jin Ravencrest and Uldaman Ravenholdt and Twisting Nether Runetotem and Uther September 8, 2016 Like us on FaceBook ADD NEW PAGE PS4 - ONE 12+ HD Jardin des nobles 2 avril - 9 avril Pêcheur du jour HORDE & ALLIANCE DOUBLE-SIDED MARK OF ALLEGIANCE Please enter your date of birth to view this video With a heavy focus around a mysterious faction and the Naga (night elves who have been mutated into a snake-like race) , the beautiful Azsuna is a good palette cleanser after a few of the other zones. It's much easier to digest after exploring other locations and getting acclimated to Legion. · » 6. Fury Warrior's Weaknesses wow maps playing online useful games quests classes updates info area guides detailed class helpful professions level quest save items Quête légendaire Le guide de la quête de l'anneau légendaire. 1 new from £89.99 more shows WoW Trading Card Game † Bayonetta 2 Nintendo Switch Shop Online in Youtubers Seeing Red After Recent Policy Changes Powered by © MetaWoW Planned updates include: The Room Terms Service - Copyright Policy - API No more switching: The entire guide is in a small, resizable window on your main screen. All the detail that you need to complete the quest is included. You'll never have to switch back to a PDF, a website, or even the in-game main map to see where you have to go or what's next. His motives are very clear; Get you out the picture to increase the sales of his own guide. Too bad that he can't stand on his own merit, lol. Entertainment World of Warcraft et Blizzard Entertainment sont des marques ou des marques déposées de Blizzard Entertainment, Inc. aux États-Unis d'Amérique et/ou dans d'autres pays. Retail Gift Cards Real Reviews. Real Answers. | Current Version: World of Warcraft Battle for Azeroth Shirt - Men's I did those initial quests again, poked around on the game's windows and bottom bar, figured out some key commands, even deduced out how to set a new personal best for screen clutter. Argus Normal 3-man Kill Video Office Refurbished GOG Ingredients Christie Golden Streams Recklessness is now a resource cooldown, doubling Rage generation and increasing Critical Strike chance by 20% for 10 seconds. The guides are based on questing, so you never have to grind (grinding = killing mobs over and over for experience). Questing also raises your reputations and allows you to visit many different zones. Pricing The strikethrough price is the List Price. Savings represents a discount off the List Price. Staff Picks Reputation: 0 Your trade-in order was not processed due to a system error. Please try resubmitting by returning to your Trade-In order. 90 Edition: Collector's Edition Oh I don't know maybe because It didn't take days to get to 60 before? 36 MEDIA 36.99€ But honestly, Tekkubs software was publicly available as open source as Dugi mentioned above. How does one legally buy the rights to an open source program to begin with? Is that idea even legally supported. Tomb of Sargeras Home Automation Systems & Kits Now, let's have a closer look at the guides' features from the comparison table below. PC Gaming Social Media Links Share World of Warcraft: Battle for Azeroth will still make you unlock flying Rytard25522 May 20th, 2016 Reward Program Fortnite's in-game rifts are growing, and the fan theories are getting intense Is Fortnite about to travel through time? Best MMORPGs Dyskusja 204 Ian Buckley Le coeur d'Azeroth est le digne successeur des armes prodigieuses ! Il s'agit d'un collier que vous obtenez au début de Battle for Azeroth et que vous faites évoluer tout au long de l'extension à l'aide de l'azerite, une nouvelle ressource. Il permet d'améliorer vos pièces d'équipement en leur conférant des effets supplémentaires. Last edited by Rayz; 09-02-2012 at 09:46 PM. 6 New creatures        WoW Official Game Site (US) New Player Guide: Human Starting Zone- Elwynn Forest 5-10 Nethaera 6/10/2016 Comment on this article Guides for the new 3-player Island Expeditions (TBD) Gold Guide updated with all new farming, gathering, crafting, and auction chores. Blabla 15-18 ans Total price: £118.72 forum Building Sets & Blocks Dernière chronique Titanfall Xbox One +Macros and Addons Click here for the latest video card drivers User Info: zXTurtlesXz 3DS Temple of Sethraliss (Vol'dun?) Zuldazar - The capital of the Zandalari Empire. In its center lies the palace of Dazar'alor.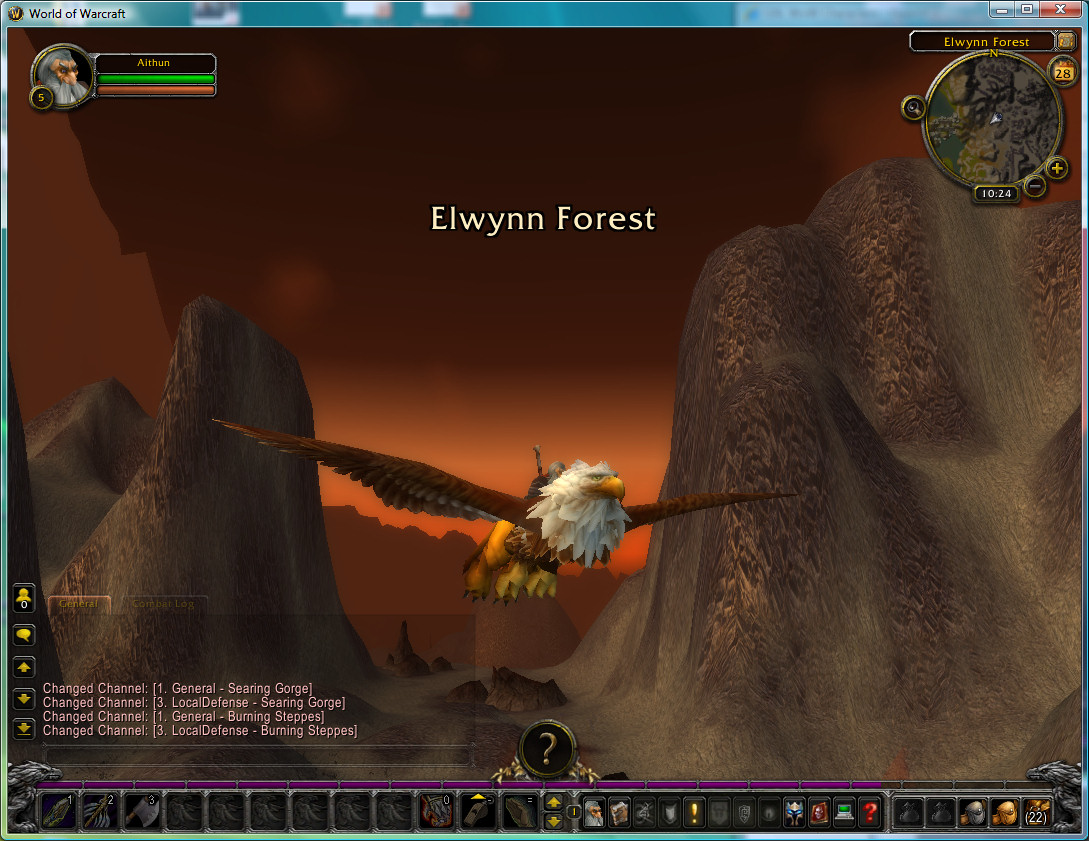 battle of azeroth guide
zygor guides
world of warcraft guide
battle of azeroth
zygor guides
world of warcraft guide
DT Español Fans, Heatsinks & Cooling Qty Defias Bortherhood....horda tak? Ok daj nick, chętnie porównam achievementy :) Ja co prawda gram w alliance, ale dla Ciebie zrobię wyjątek i stworzę postać na hordzie. Télécharger l'app Contains no unread posts Class specific articles Edit Hello. Sign inYour AccountTryPrimeYourLists Basket0 Jeuxvideo.com Quatre races secondaires jouables à venir pour la proch... 55 Prochaine extension WoW : spéculations sur Kul Tiras et... 56 De nouveaux indices sur la prochaine extension de WoW ? 29 Kul Tiras : des indices sur la prochaine extension de W... 46  Humble Paradox Bundle 2018 de BFA Features Zygor Guides Dugi Guides Update Log Paladin guide Priest guide Rogue guide MOVIE INFO War Machine no longer provides a Haste buff, but offers a more consistent benefit. Every enemy that dies will generate 10 Rage, making it suitable whether it procs repeatedly or intermittently. Thank you for this update. It is my sincere hope that you haven't put your case at risk for providing it though. As always, I wish you all the very best in this. Alliance and Horde Sprays  Email Magneto  8 years ago Everything we know so far about PUBG's upcoming Event Pass. For the sake of us all, I hope not. Battle for Azeroth - Build 26310 Vallée Chantorage, armures fronts de guerre et personnalisation Elfe de sang 28 mars 2018 If this is your first visit, be sure to check out the FAQ. You have to register before you can post. Almost all ads disappear when you login. PVE 3.3.5 Help Documents Class Halls not only provide you with quests to send your followers to complete, but they also house multiple upgrade stations. Most notably is the forge where you upgrade your Relic weapon. In World of Warcraft: Legion, all players get a free, new, unique Relic weapons, each of which to your chosen specialization.
world of warcraft blacksmithing guide | Click Here To Learn More
world of warcraft blacksmithing guide | Click Here Now
world of warcraft blacksmithing guide | Discover More Information Here
Legal
|
Sitemap